The State Museum "Pavlovsk"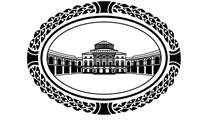 Phone: (812) 452-1536, 452-1214 (отд.культурных программ)

Address: 196621, Saint-Petersburg, 20, Sadovaja Ulitsa, Pavlovsk town

Working hours:*

Internet:
www.russianmuseums.info/M118 - official web page
The State Museum "Pavlovsk" - W564, official web site pavlovskmuseum.ru/



E-Mail:




billboard, events and excursions




Description:


A superb palace and park ensemble, dating from the late 18th to the 19th century, Pavlovsk was a summer residence of the Russian emperor Paul I and his family. Its architects were amongst the greatest of the period: Cameron, Brenna, Quarenghi, Voronikhin and Rossi. The landscape park, one of the largest in Europe, covers an area of 600 hectares.

The formation of the Pavlovsk Palace collections was closely connected with the journey by its owners through Europe in 1781-82. They visited workshops of well-known artists, ordering and acquiring paintings, furniture, bronze articles, silk fabrics, china sets, etc. They also brought back to Russia a large number of antique sculptures from Italy, and gifts from European royal courts. Many of these treasures are on view, together with an excellent collection of portraits by Russian artists, and a number of Pavlovsk landscape paintings and drawings.

Following a long restoration, the ravishingly beautiful private rooms of Empress Maria Fedorovna, which were decorated Quarenghi and Voronikhin, are again open to the public



Museum's services:
museum shop, lecture hall, museum's caffe, theatre, equipped for people with disabilities

Next to the museum there are:
restaurant(s) or caffes




for museum professionals


Administrative phone:
(812) 452-2155, Fax: (812) 465-1104



Foundation and opening day:
founded: 23.12.1777
opened: 18.05.1918

Organisation status:
Federal

Organization form:
non-for-profit

Organisation type:
culture for society, scientific

Classification:
Architect and monuments,Historical,Museum preserve,Painting art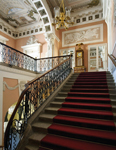 Squares:
permament show rooms 5411м2
museum's store 1600м2
museum's parks 525га

Employee number:
343 (curators: 24)

Average visitors per year:
1 000 000


Specific departments:
archive, science library, experts team, restoration dep.

Collections volume:
57 562, rare collection's items: 57 478



Web sites and CD-disks:
above

Copyright (c) 1996-2023 The State Museum "Pavlovsk"
Copyright (c) 1996-2023 Russian Museums .info