The State Historical and Ethnographical museum-reserve "Shushenskoye"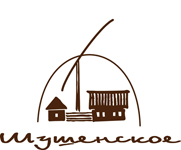 Phone: (39139) 3-20-74 (спр.), 3-44-33 (экс. бюро)

Address: 662713, Krasnoyarsk area,

Working hours:*

Internet:
www.russianmuseums.info/M1395 - official web page
Historical and ethnographical museum-reserve "Shushenskoye" - W1200, official web site www.shush.ru/



E-Mail:




billboard, events and excursions




Description:


Shushenskoye went down in history as the place of the siberian exile of a famous political figure V.I.Ulyanov (Lenin). In 1930 V.I.Lenin's museum was opened . In 1970 the memorial museum-reserve "The V.I.Lenin's Siberian exile" was organized. Since 1993 it has been named "The State Historical and Ethnographical museum-reserve "Shushenskoye".

The museum represents the central part of the Siberian village of the end of the 19th - the beginning of the 20th centuries.

In the houses where V.I. Lenin lived the memorial setting has been kept and conditions of Siberian peasants' life have been recreated on the farmsteads. The main peasants' occupations, crafts and trades are reflected in the exposition. The museum offers general and special excursions, demonstrations of the traditional folk culture: crafts, folklore, traditions and customs.

In 2011 an ethnographical complex "New Village" and a park were opened on the territory of the museum. The museum has two branches



Museum's services:
museum shop, lecture hall, public library, equipped for people with disabilities

Museum has :
theartre, folk group

Next to the museum there are:
hotels and restaurants




for museum professionals


Administrative phone:
(39139) 3-25-41, Fax: (39139) 3-25-41



Foundation and opening day:
opened: 07.11.1930

Organisation status:
State Russia

Organization form:
non-for-profit

Organisation type:
culture for society, scientific

Classification:
Architect and monuments,Historical,Museum preserve,Memorial,Painting art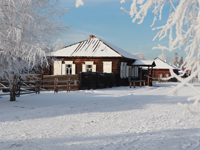 Squares:
permament show rooms 164000м2
temporary exhibitions 76,6м2
museum's store 794м2
museum's parks 5,3га

Employee number:
270 (curators: 36)

Average visitors per year:
266290


Specific departments:
archive, science library, restoration dep.

Collections volume:
107681, rare collection's items: 64991



Web sites and CD-disks:
above

Copyright (c) 1996-2020 The State Historical and Ethnographical museum-reserve "Shushenskoye"
Copyright (c) 1996-2023 Russian Museums .info