Memorial complex "Vatan"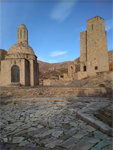 Phone: +7 988 456 2020

Address: 368354, Dagestan Republic,

Working hours:*

Internet:
www.russianmuseums.info/M1677 - official web page
The National Museum of Republik Dagestan - W1596, official web site dagmuzey.ru/



E-Mail:




billboard, events and excursions




Description:


Memorial complex "Vatan" was built on the initiative of Gamzatov Gamzat Magomedovich in 2004. The complex is a building of a mosque and a tower of 4 floors. The complex was built in honor of the victory of the Dagestan people against the troops of the Iranian Shah Nadir in 1741. The tower consists of 4 floors, 16 sqm each. Various cultural events are held on the territory of the complex (mountain tea festival, Day of the Unity of the peoples of Dagestan, horseback riding)



Next to the museum there are:
hotels and restaurants




for museum professionals


Administrative phone:
+7 988 456 2020



Foundation and opening day:
opened: 2004г.

Organisation status:
State Russia

Organization form:
non-for-profit

Organisation type:
culture for society

Classification:
Historical,Regional museum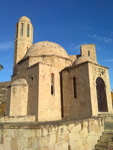 Squares:
permament show rooms 48м2

Employee number:
3

Average visitors per year:
1200


Collections volume:
1748, rare collection's items: 1200



Web sites and CD-disks:
above

Copyright (c) 1996-2020 Memorial complex "Vatan"
Copyright (c) 1996-2023 Russian Museums .info