Museum-reserve "Vladivostok fortress"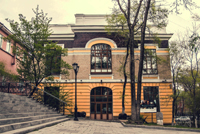 Address: 690000, Primorski area,

Working hours:*

Internet:
www.russianmuseums.info/M2054 - official web page

E-Mail:




billboard, events and excursions




Description:


Fortifications of Vladivostok fortress were created by efforts of several generations of Russian military engineers during almost 70 years. It was one of the best and the strongest fortresses of the world. Nowadays the whole complex of fortifications of Vladivostok fortress is recognized as monument of federal importance. In 1996 the Museum of Vladivostok fortress was opened on the ruins of the old coastal battery "Bezymiannaia" due to Primorie Branch of All-Russian Society of Conservation of the Historical and Cultural Memorials which also has been occupied with restoration and preservation of historical and cultural legasy of Primorie for a long time



Next to the museum there are:
restaurant(s) or caffes




for museum professionals




Foundation and opening day:
opened: 30.10.1996

Organisation status:
Federal

Organization form:
non-for-profit

Organisation type:
culture for society, scientific

Classification:
Historical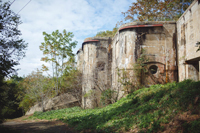 Squares:
museum's parks 1га



Web sites and CD-disks:
above

Copyright (c) 1996-2020 Museum-reserve "Vladivostok fortress"
Copyright (c) 1996-2020 Russian Museums .info