Gallery "Belyaevo"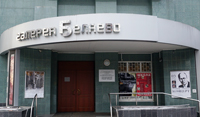 Phone: (495) 335-83-22

Address: 117485, Moscow, 100, Profsouznaya str.

Working hours:*

Internet:
www.russianmuseums.info/M2100 - official web page
- W1923, official web site vzmoscow.ru/


Gallery "Belyaevo - W1310 ! belyaevo.vzmoscow.ru/

Izopark - W1581
izopark.ru/



E-Mail:




billboard, events and excursions




Description:


State Exhibition Hall "Gallery "Belyaevo"- is a truly unique place on the south-west of the capital. Gallery regularly presents its guests a wide range of world-class art projects, realizing their potential in various areas of cultural and educational activities: numerous exhibitions of paintings, drawings, sculptures, photographs and decorative art and the auctions. Beginning its story more than 20 years ago with bold exhibitions of Soviet nonconformist art Gallery today transformed into a multifunctional cultural and educational center, the generator active artistic life. Annually, from year to year, Gallery organizes and conducts more than 20 art exhibitions. On the basis of the gallery work "The Educational Center of Arts and Crafts" and "The Aesthetic Development Center "ART-world", "Design bureau" and "Art Salon", with successful concerts are held



Museum's services:
museum shop, equipped for people with disabilities

Next to the museum there are:
restaurant(s) or caffes




for museum professionals


Administrative phone:
(495) 335-83-22, Fax: (495) 335-83-22



Foundation and opening day:
opened: 1988ã.

Organisation status:
State Russia

Organization form:
non-for-profit

Organisation type:
culture for society

Classification:
Historical,Painting art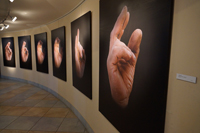 Squares:
temporary exhibitions 600ì2

Employee number:
59

Average visitors per year:
69000




Web sites and CD-disks:
above

Copyright (c) 1996-2022 Gallery "Belyaevo"
Copyright (c) 1996-2023 Russian Museums .info