Museum of former minor prisoners of fascist concentration camps "Unconquered"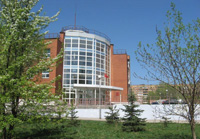 Phone: (846) 261-49-22

Address: 443074, Samara region,

Working hours:*

Internet:
www.russianmuseums.info/M2251 - official web page

E-Mail:




billboard, events and excursions




Description:


On January 21, 1989 the first regional meeting of former juvenile prisoners of fascist concentration camps was organised in Kuibyshev region. Thus the Kuibyshev (now Samara) branch of the Russian Union of former juvenile prisoners was established. In 2001, the Samara branch got its premises in the Samara Veterans' House. It was a good chance to set up a museum, the idea of which was born in the 90-s. In October 2006 the Samara branch won the competition organised by the RF Civic Chamber, and got a special grant to start the Museum. It took a year to collect the exhibits and design the Museum. The staff of the Samara Local History Museum named in honor of P. V. Alabin, the head of its History Department I. N. Lazarev and an artist V. K. Tukin in particular, contributed a lot to open the Museum on May 20, 2008. Former prisoners' photos and their personal belongings as well as memoirs which are available in the museum library, are of particular interest for visitors



Museum's services:
lecture hall

Next to the museum there are:
hotels and restaurants




for museum professionals


Administrative phone:
(846) 266-10-01, Fax: (846) 266-10-01



Foundation and opening day:
opened: 20.05.2008

Organisation status:
Society org.

Organization form:
non-for-profit

Organisation type:
culture for society, scientific

Classification:
Historical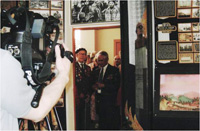 Squares:
permament show rooms 33,3ì2
temporary exhibitions 110ì2

Employee number:
5

Average visitors per year:
5500


Specific departments:
archive, science library

Collections volume:
102, rare collection's items: 83



Web sites and CD-disks:
above

Copyright (c) 1996-2017 Museum of former minor prisoners of fascist concentration camps "Unconquered"
Copyright (c) 1996-2020 Russian Museums .info