Museum of motorcycle "Moto-Auto-Art"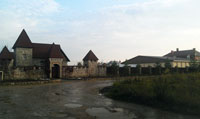 Phone: (953) 443-14-80

Address: 301138, Tula region,

Working hours:*

Internet:
www.russianmuseums.info/M2502 - official web page
Museum of motorcycle "Auto Moto Art" - W1897, official web site moto.tula.ru/moto0.html



E-Mail:




billboard, events and excursions




Description:


Museum was created by collectioner Zyakin Leonid Pavlovich. He collected motocycles more than 30 years. The museim was building during 7 years by money and force of collectioner. It opens at 13 September of 2014 years. There are more than 220 motocycles and motorollers. There are unicue collection of motorollers maded in the town of Tula. The exhibition have motorcycles from first part of XX centure till our time



Museum's services:
museum shop, equipped for people with disabilities

Next to the museum there are:
hotels and restaurants




for museum professionals


Administrative phone:
(905) 627-51-15



Foundation and opening day:
founded: 30.09.2008
opened: 13.09.2014

Organisation status:
Private

Organization form:
non-for-profit

Organisation type:
culture for society

Classification:
Historical,Science and technics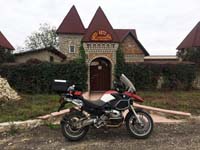 Squares:
permament show rooms 1000м2
museum's store 100м2
museum's parks 0,15га

Employee number:
5 (curators: 1)

Specific departments:
archive, science library, experts team, restoration dep. по реставрации мотоциклов и мотороллеров

Collections volume:
240, rare collection's items: 220



Web sites and CD-disks:
above

Copyright (c) 1996-2017 Museum of motorcycle "Moto-Auto-Art"
Copyright (c) 1996-2023 Russian Museums .info