Museum of Shlisselburg Fortress "Oreshek"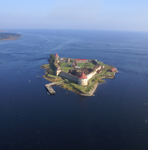 Phone: (812) 230-6431, (931) 980-8103, (921) 951-9132

Address: 188691, Leningrad region, Fortress "Oreshek", Shlisselburg

Working hours:*

Internet:
www.russianmuseums.info/M255 - official web page
The State Museum for the History of Saint-Petersburg - W533, official web site spbmuseum.ru



E-Mail:




billboard, events and excursions

Description:
The old Russian fortress Oreshek is located on one of the islands in the place where the Neva River emerges from Ladoga Lake, containing a whole complex of archaeological, architectural and historical monuments, belonging to different periods of Russian history, from the XIV century to the days of the heroic defense of Leningrad during the Second World War. For over 200 years the fortress was used as a state prison.
for museum professionals


Administrative phone:
(812) 498-06-79



Foundation and opening day:
founded: 1925г.
opened: 1927г.

Organisation status:
State Russia

Organization form:
non-for-profit

Organisation type:
culture for society

Classification:
Historical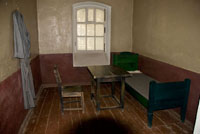 Squares:
permament show rooms 1360м2



Web sites and CD-disks:
above

Copyright (c) 1996-2022 Museum of Shlisselburg Fortress "Oreshek"
Copyright (c) 1996-2023 Russian Museums .info