Gallery "Blue Hall"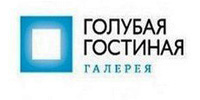 Phone: (812) 315-7414, +7 (921) 997-07-38

Address: 190000, Saint-Petersburg,

Working hours:*

Internet:
www.russianmuseums.info/M2588 - official web page
Gallery "Blue Hall" - W1561, official web site lyssak.com/



E-Mail: ,




billboard, events and excursions




Description:


Gallery "Blue Hall" was found in 1997. It's located in the center of St.Petersburg near by the St.Isaac's square. The gallery presents the art works (painting, graphic, sculpture, apliedwork) by the artists of St.Petersburg both modern and of the Soviet period. The basic art direction - academician realism of high level. In its exhibition hall the gallery holds the temporary shows



Museum's services:
museum's caffe

Next to the museum there are:
hotels and restaurants




for museum professionals


Administrative phone:
(812) 315-7414



Foundation and opening day:
opened: 1997г.

Organisation status:
Private

Organization form:
commercial

Organisation type:
culture for society

Classification:
Historical,Painting art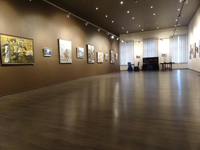 Squares:
permament show rooms 100м2
temporary exhibitions 126м2
museum's store 40м2

Employee number:
3

Collections volume:
500



Web sites and CD-disks:
above

Copyright (c) 1996-2019 Gallery "Blue Hall"
Copyright (c) 1996-2021 Russian Museums .info