Museum "Honey Place"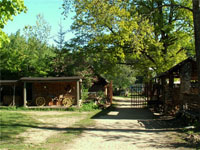 Phone: 8-931-900-8256, 8-911-351-4654

Address: Pskov region,

Working hours:*

Internet:
www.russianmuseums.info/M2865 - official web page
Museum "Honey Place" - W1497, official web site pasekaglazova.ru



E-Mail:




billboard, events and excursions


Museum's services:
equipped for people with disabilities

Next to the museum there are:
restaurant(s) or caffes




for museum professionals


Administrative phone:
8-931-900-8256, 8-911-351-4654



Foundation and opening day:
founded: 1992г.
opened: 2002г.

Organisation status:
Private

Organization form:
non-for-profit

Organisation type:
culture for society, scientific, educational

Classification:
Historical,Science and technics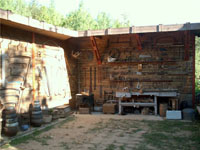 Squares:
permament show rooms 200м2
museum's parks 12,8га

Employee number:
3 (curators: 1)

Average visitors per year:
2750


Collections volume:
более 10 000



Web sites and CD-disks:
above

Copyright (c) 1996-2017 Museum "Honey Place"
Copyright (c) 1996-2023 Russian Museums .info