The museum "Perm-36"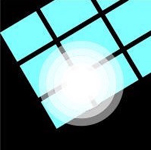 Phone: (342) 217-0714

Address: 618225, Perm region,

Working hours:* Warning:
preodered visits only

Internet:
www.russianmuseums.info/M3029 - official web page
The museum "Perm-36" - W1214, official web site www.perm36.ru



E-Mail:




billboard, events and excursions




Description:


The Memorial Center of the History of Political Repression "Perm-36" is known in the world museum community as the Gulag museum. Located on the site of the former Perm-36 labor camp, the Gulag Museum is the only labor camp still standing that is being developed as a memorial to the tens of millions who suffered and died in the Gulag. The Museum is one of the founding members of the International Coalition of Historic Site Museums of Conscience, and one of the participants of the Transition Project of UNESCO and ICOMOS. "Perm-36" Museum is a non-state non-commercial organization. Its programs and projects are supported by a number of International Charitable Foundations, such as the Charles S. Mott Foundation, the Ford Foundation (Moscow Office), the National Endowment for Democracy, The Henry M. Jackson Foundation, the American Jewish Community Development Fund, and also by Perm Regional Government. Our mission is to promote democratic values and civil consciousness in contemporary Russian society through preservation of the last Soviet political camp as a vivid reminder of repression, and as an important historical and cultural monument



Museum's services:
lecture hall

Next to the museum there are:
restaurant(s) or caffes




for museum professionals


Administrative phone:
(342) 217-0714, Fax: (342) 217-0714



Foundation and opening day:
founded: 30.08.1994
opened: 12.09.1995

Organisation status:
Society org.

Organization form:
non-for-profit

Organisation type:
culture for society, scientific

Classification:
Historical,Memorial

Squares:
permament show rooms 285,4ì2
temporary exhibitions 295,5ì2
museum's store 196,9ì2

Employee number:
39 (curators: 5)

Average visitors per year:
35 000


Specific departments:
archive, science library

Collections volume:
1500, rare collection's items: 700



Web sites and CD-disks:
above

Copyright (c) 1996-2015 The museum "Perm-36"
Copyright (c) 1996-2015 Russian Cultural Heritage Network