Museum of N.N. Miklouho-Maclay "Maclay's Coast"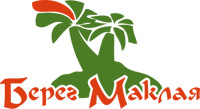 Phone: +7 978 748 98 79

Address: Sevastopol,

Working hours:*

Internet:
www.russianmuseums.info/M3275 - official web page

E-Mail: ,




billboard, events and excursions




Description:


Museum of the great scientist and explorer Nickolai Nikolaievich Miklouho-Maclay "Maclay's Coast", appeared in 2013 in Kucha, near Sevastopol, not accidentally. In Sevastopol, near the Institute of Biology of the Southern Seas, the monument of Maclay was set for the 100th anniversary and the scientist is considered "father" of the biological station here. Maclay specifically traveled to the Black Sea coast, looking for a suitable location for the station, and then at the Congress of Scientists and Doctors in Moscow he offered to build it in Sevastopol. The scientific community supported his idea and in 1871 Sevastopol Biological Station was created, which eventually transformed into the Institute.

Museum introduces visitors to the life and work of the outstanding scientist, who devoted his life in the name of science for the benefit of HUMANITY. The museum has got a variety of interesting exhibits, photographs, drawings and a film fragment illustrating how Maclay was first met by New Guinea aboriginals. Museum visitors explore the multi-faceted and wonderful world of PEOPLE; discover SECRET the immortal soul of the genius; learn how Maclay, who had lived for less than 42 years, forever engraved his name into the grateful memory of mankind; and much, much more



Museum's services:
museum shop, lecture hall, equipped for people with disabilities

Next to the museum there are:
hotels and restaurants




for museum professionals


Administrative phone:
+7 978 748 98 79



Foundation and opening day:
opened: 17.07.2013

Organisation status:
Private

Organization form:
non-for-profit

Organisation type:
culture for society

Classification:
Memorial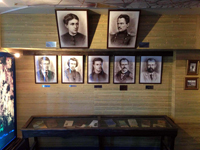 Squares:
permament show rooms 92,2м2

Employee number:
3

Average visitors per year:
более 1000


Collections volume:
171, rare collection's items: 171



Web sites and CD-disks:
above

Copyright (c) 1996-2023 Museum of N.N. Miklouho-Maclay "Maclay's Coast"
Copyright (c) 1996-2023 Russian Museums .info