The Museum of cats "Murarium"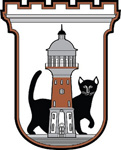 Phone: 8 (40150) 31020, 89520560992

Address: 238530, Kaliningrad region,

Working hours:*

Internet:
www.russianmuseums.info/M411 - official web page
The Museum of cats "Murarium" - W1747, official web site www.murarium.ru/



E-Mail:




billboard, events and excursions




Description:


Murarium- the unique exhibition of the private art collection of cats, the largest such exhibition in Russia. The collection is going to 1985. The exhibition presents more than three and a half thousand images of cats and cats, executed in different techniques. There is a highly artistic exhibits, favorite cats of our animation, cats glamorous, cats wooden, the icons, cats - objects



Museum's services:
museum shop

Next to the museum there are:
restaurant(s) or caffes




for museum professionals


Administrative phone:
8 (40150) 31020, 89520560992



Foundation and opening day:
opened: 15.09.2012

Organisation status:
Private

Organization form:
non-for-profit

Organisation type:
culture for society

Classification:
Historical,Painting art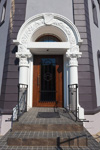 Squares:
permament show rooms 114,9м2

Employee number:
2

Collections volume:
более 4500



Web sites and CD-disks:
above

Copyright (c) 1996-2016 The Museum of cats "Murarium"
Copyright (c) 1996-2023 Russian Museums .info