Museum "The House on the Embankment"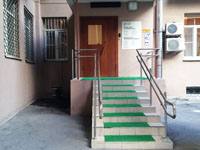 Phone: (495) 959-49-36

Address: 119072, Moscow,

Working hours:*

Internet:
www.russianmuseums.info/M427 - official web page
Museum "The House on the Embankment" - W2044, official web site dnnmuseum.ru/



E-Mail: ,




billboard, events and excursions




Description:


The Museum was created in 1998 and inherited to the Popular Embankment House Museum. It is dedicated to the social history of 1930ies - 1940ies, to the lifestyle and daily activities of the Soviet elite: major Soviet scientists, writers, journalists as well as Government members and Party leaders. Such figures as Sergey Alliluyev and Vassily Stalin, Nikita Khruschov and Georgy Zhukov, Jury Trifonov and Antoly Rybakov lived in the House. The exhibitions recall tragic events of the so-called Stalin's Purges (Repressions of the 1930ies - 1940ies) when near 8000 inhabitants were repressed and more than 300 were executed. Nowadays museum plays role of one of the cultural and literary centres of Moscow.

Talently reflected in Jury Trifonov's novel "The House on the Embankment" the epoque of 1930ies - 1940ies attracts great attention of readers, journalists and historians in Russia and all over the World



Next to the museum there are:
hotels and restaurants




for museum professionals


Administrative phone:
(495) 959-49-36, Fax: (495) 959-49-36



Foundation and opening day:
founded: 12.11.1989

Organisation status:
State Russia

Organization form:
non-for-profit

Organisation type:
culture for society

Classification:
Historical,Literature,Memorial,Painting art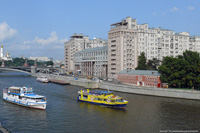 Squares:
permament show rooms 78м2
temporary exhibitions 60м2

Employee number:
9 (curators: 1)

Average visitors per year:
1200


Specific departments:
archive, science library

Collections volume:
18138, rare collection's items: 6420



Web sites and CD-disks:
above

Copyright (c) 1996-2020 Museum "The House on the Embankment"
Copyright (c) 1996-2023 Russian Museums .info