State Literature and Memorial Museum-Reservation of Nikolay Nekrasov "Karabikha"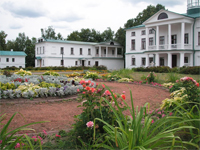 Phone: (4852) 43-4183 - заказ экскурсий

Address: 150522, Yaroslavl region,

Working hours:*

Internet:
www.russianmuseums.info/M587 - official web page
The State Literary and Memorial Museum-Reserve of N.A. Nekrasov "Karabikha" - W1757, official web site muskar.ru/



E-Mail:




billboard, events and excursions




Description:


The Museum-Reservation of N.A Nekrasov. "Karabikha" is the only literary museum in the Yaroslavl region. The Reserve includes the country estate "Karabikha" which keeps the features and elements of the palace estates (this is a memorial of Federal value); the "musician house" in the patrimonial estate of Nekrasovs, the noble family (village Greshnevo); the building of the Land school which was built with Nekrasov's participation (village Abakumtsevo).

The exposition "Do not be afraid of bitter oblivion..." tells about the visit of the Poet in Yaroslavl region, about his friends and relatives, about works that were written in the estate. The Exhibition project " to be Nekrasov's guest" gives the opportunity to cooperate with the museums of the country. There is a traditional All-Russian Nekrasov's poetry festival on the first Saturday of July. The Museum manages the scientific conference "Nekrasov in the context of Russian culture" and "Russian country estate of VIII - beginning of XXI centuries. The issues of research, restoration and saving"



Museum's services:
museum shop

Next to the museum there are:
restaurant(s) or caffes




for museum professionals


Administrative phone:
(4852) 43-4181, Fax: (4852) 43-4113



Foundation and opening day:
founded: 05.12.1946

Organisation status:
State Russia

Organization form:
non-for-profit

Organisation type:
culture for society, scientific

Classification:
Architect and monuments,Historical,Literature,Museum preserve,Memorial,Painting art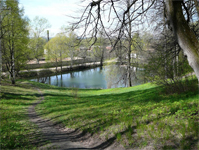 Squares:
permament show rooms 1070м2
temporary exhibitions 151м2
museum's store 240м2
museum's parks 9га

Employee number:
77 (curators: 23)

Average visitors per year:
57500


Specific departments:
archive, science library

Collections volume:
57022, rare collection's items: 36262



Web sites and CD-disks:
above

Copyright (c) 1996-2022 State Literature and Memorial Museum-Reservation of Nikolay Nekrasov "Karabikha"
Copyright (c) 1996-2023 Russian Museums .info