State Administration of the Rostov region "Archaeological museum-reserve "Tanais"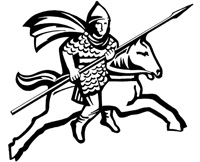 Phone: (86349) 2-04-07; 2-04-08; 2-02-48

Address: 346813, Rostov region,

Working hours:*

Internet:
www.russianmuseums.info/M856 - official web page
Archaeological museum-reserve "Tanais - W904, official web site museum-tanais.ru/



E-Mail:




billboard, events and excursions




Description:


Archaeological reserve museum "Tanais" was opened for visitors in August 1961. Its foundation was laid by an expedition of the Institute of Archaeology, the USSR Academy of Sciences. From the beginning of the 3rd century BC till the mid 5 th century AD Tanais was the northeastern point of the ancient world. It was founded by Bosporus Greeks in the delta of the Tanais river (the present day river Don). The town was a big commercial and handicraft centre and played an important part in the development of contacts with numerous nomadic tribes of the steppes. An original syncretiс culture with the elements of Greek and local ones was formed here. In the open air display of the reserve you can see houses, streets, defensive walls and towers of the ancient town. In the museum there are articles of everyday life as well as evidence of production and commercial activities of the town's inhabitants. The museum's depository keeps unique reference collection of amphorae and other archaeological materials of the early AD centuries



Museum's services:
museum shop

Next to the museum there are:
restaurant(s) or caffes




for museum professionals


Administrative phone:
(86349) 2-04-07, Fax: (86349) 2-04-08



Foundation and opening day:
founded: 15.07.1958
opened: 01.08.1961

Organisation status:
State Russia

Organization form:
non-for-profit

Organisation type:
culture for society, scientific

Classification:
Historical,Museum preserve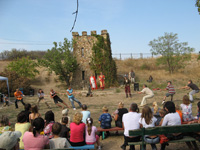 Squares:
permament show rooms 6146м2
temporary exhibitions 257м2
museum's store 591,8м2
museum's parks 22,3га

Employee number:
48

Average visitors per year:
60000


Specific departments:
experts team, restoration dep. (реставрация предметов археологии)

Collections volume:
148556, rare collection's items: 115699



Web sites and CD-disks:
above

Copyright (c) 1996-2020 State Administration of the Rostov region "Archaeological museum-reserve "Tanais"
Copyright (c) 1996-2023 Russian Museums .info