Art gallery "Lavrushin"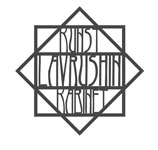 Phone: (495) 933-5170, +7 926 7461185

Address: 119034, Moscow,

Working hours:*

Internet:
www.russianmuseums.info/M959 - official web page
Art gallery "Lavrushin" - W1148, official web site www.artgallerylavrushin.ru/



E-Mail:




billboard, events and excursions




Description:


The art gallery Lavrushin represents a painting, a drawing and a sculpture of the middle of the XX-th century. The gallery demonstrates a reconstruction of art processes, creative atmosphere and deep studying of the tendencies occurring in art culture of the left of the XX century. In formation of the collection the gallery does not make a start from concrete preferences in styles and directions, aspiring to inform to the interested spectator the most true picture of the left epoch with all features of creative searches, formation of new art ideas and philosophy-aesthetic concepts of time sometimes clashing among themselves.

The gallery spends regular exhibition activity and also participating in all significant events of a cultural-art life. The gallery works with private and corporate collections, assisting in selection and correct placing of works of art



Next to the museum there are:
hotels and restaurants




for museum professionals


Administrative phone:
(495) 933-5170



Foundation and opening day:
opened: 02.10.2007

Organisation status:
Private

Organization form:
non-for-profit

Organisation type:
culture for society

Classification:
Historical,Painting art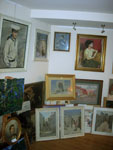 Squares:
permament show rooms 50м2
museum's store 20м2

Employee number:
4 (curators: 1)

Specific departments:
science library, experts team

Collections volume:
2000, rare collection's items: 1350



Web sites and CD-disks:
above

Copyright (c) 1996-2017 Art gallery "Lavrushin"
Copyright (c) 1996-2023 Russian Museums .info